An active stock trader can
Find a Next Intraday Stock Tips
Here you get a stock that is good for intraday buy and sells. Traders can save time and money with us.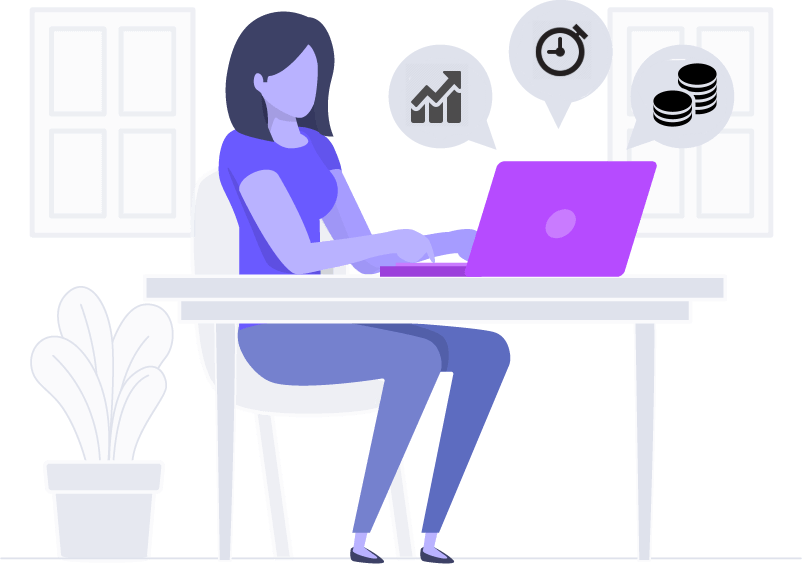 Number of Alerts
We provide 3 – 4 Intraday calls per day.
Segment
Our calls are generally based on NSE cash markets unless mentioned as futures.
Delivery
Recommendations will be sent through SMS and Telegram during the day.
Success Ratio
We aim for a 60% strike rate on average over the long run. We urge our clients to manage the risk consistently.
Past Recommendations
It's all about probability, not certainty. We also insist that our past performance does not indicate future results.
How do we work?
We believe in partnering with you. We help traders with market direction and trading strategies. With our stock alerts, you need to place the trades and manage risk wisely.
Subscribe Now!!!
We offer 3 months, 6 months and 12 months subscription plans to avail of our intraday at an affordable price.
WHAT MAKES US BETTER?
Our research practices and services are holistic and unique.

In-Depth Research
We dig deeper to understand the market. Our methods are very much objective to spot trading opportunities.

On-Time Delivery
We make every recommendation tradeable by our clients. We send alerts well before the trade initiates

Affordable Pricing
We understand the trading cost better than anyone. Hence we charge nominally for you to trade with minimal capital.
Frequently Asked Questions
Here is the list of questions generally asked by people. Hope you find your answer here. If not feel free to contact us at +91-9500077790
Do you have monthly or Bi-Annual services?
Yes, currently we have short-term plans like 3 months, 6 months and annual. Meanwhile, we make sure the price is affordable to subscribe to.
Can I expect a sure-shot call?
We take serious efforts in studying the trend/momentum of the stock. However, the results of the particular recommendation are not certain. Hence we do not guarantee the outcome of the calls provided.
Who is your lead analyst?
EQSIS Research Services are Delivered by SEBI Registered Research Analyst, Valarmurugan.S: SEBI REG NO: INH200003000
How much capital is needed to trade your recommendations?
We don't insist on the minimum quantity to trade. But we expect our client to take a consistent risk of overtrades.
Can I share your recommendation with others?
The subscription is valid only for personal use. One needs to have written permission from EQSIS and SEBI research analyst license to share the calls with others.
Do you refund or money-back offer?
We do not commit /guarantee the performance of the calls provided by eqsis. Meanwhile, our charges are minimal and we simply provide the ideas looking good to us. Hence we don't encourage any refund policy.