Stock Market Training for Beginners
Even an absolute beginner can understand the various aspect of stock trading and investing. EQSIS stock market course gives meaning full knowledge to become an independent trader.
9:00 AM to 5:00 PM (2 Full Days)
Limited Seats - Max 15/Batch
2 Day Training + 30 Days Practice
Classroom (Chennai) & Online

Learn from basics
With us, you can learn the stock market from the basics to advance levels.

Post-training support
Get post-training support. It makes your trading journey easier.

Best share market academy
We got 5-star rating from our previous participants in google reviews.
2 full days training + 30 Days Practice (Daily Activities and Performance monitoring)
Starting From Basics (Part 1)
During the first day, we will be covering the basics of the stock market, as we know most of you know nothing about stock markets, and how trading is done.
We will introduce you to the stock market, trading, and investments.
You will be given knowledge about trading terminologies such as IPO, Index (Nifty, Sensex), and Corporate Action (Bonus, Dividend, etc).
Get the facts, and break the myths about various market-related terms.
We will help you understand the trading framework and how you buy and sell shares.
We will help you understand the secondary market, and how the online trade mechanism works.
And familiarize you with trading terms, long, short, long unwinding and short covering.
Getting Into the Core (Part 2)
Here our basic objective is to help you build confidence, so you can start making money online. This session will focus on "how to make money".
Here we will share with you a case study that will talk about stock trading being a Business or Gambling.
Then we will help you understand the risks and rewards potentials.
We will discuss the relevance and importance of knowledge, consistency, and discipline.
Then we will move toward basic analysis.
Discussion on fundamental news, the role of media, and its impacts on markets.
You will learn about the two types of analysis, and their approach to understanding the market direction.
Pros and cons of fundamental and technical Analysis.
Then you will learn the essentials of charts and their types line, bar, and candlestick
Learn Value Investing Approach (For Investors)
Here you will get exposure to the widely used fundamental term such as EPS, PE ratio, Book value, and intrinsic value. This may help you will stock selection to build a long-term portfolio.
Understanding Financial Statements (Profit and Loss account, Balance sheet, and Cashflow statement).
Art of finding a high-quality business (Five Factors of Quality Business).
Price matters but not always. How to approach good quality stocks with a high pe ratio.
Tips to construct a great portfolio.
Understanding the Art of Technical Analysis (For Short Term Traders)
In the first half of day 2, we will help you understand the various analysis concepts, which will help you follow the market trend. We will explain this with sound logic, and with real times examples with the help of charts.
You will be taught DOW Theory – The base of the price action technique.
Learn how to find support and resistance.
Here you find the ways to buy/sell stock in line with the current trend.
Practical Activity: Here the participants will be given real-life tasks to find a potential stock for short-term trading. Every participant should provide us with the Stock Name, Expected Direction, Entry Level, and Stoploss. This will helps participants overcome the practical difficulty.
Learn How to Trade Intraday (For Day Traders)
This module covers the stock selection techniques of day trading. It also includes the top-down approach for stock selection and trade plan creation(entry and exit levels). 
Learn the importance of momentum, market sentiment, and top-down approach.
Learn the impact of global market movement, FII activities, NIFTY / SENSEX, Market Breadth Indicator, etc. in understanding the market sentiment.
Get introduced to the breakout trading system to find Entry, Target, and stop loss.
Learn Futures and Option (For Derivative Traders)
Here you will understand the derivative market terminologies. This includes futures, options, call, put, strike price, MTM, settlement types, option payoff, ATM, ITM, and OTM.
You will also learn basic directional and non-directional options strategy construction.
Get the fundamentals right to construct custom trading strategies.
You will be given access to form option strategies using EQSIS option strategy builder.
Simple Yet Actionable Course
Our stock market classes start from basics, however, at the end of our session you will gain the confidence to trade in the stock market independently.
EQSIS Stock Market Trainer
About Trainer
We are one of the best stock market training and research firms in Chennai. Our training programs are affordable, systematic, practical, and simple. Our sessions are delivered by SEBI Registered Research Analyst, Valarmurugan.S – SEBI REG NO: INH200003000
EQSIS as Stock Market Academy, our training objective is to enrich you with precise knowledge about the stock market allowing you to become an independent trader with the best awareness of market conditions.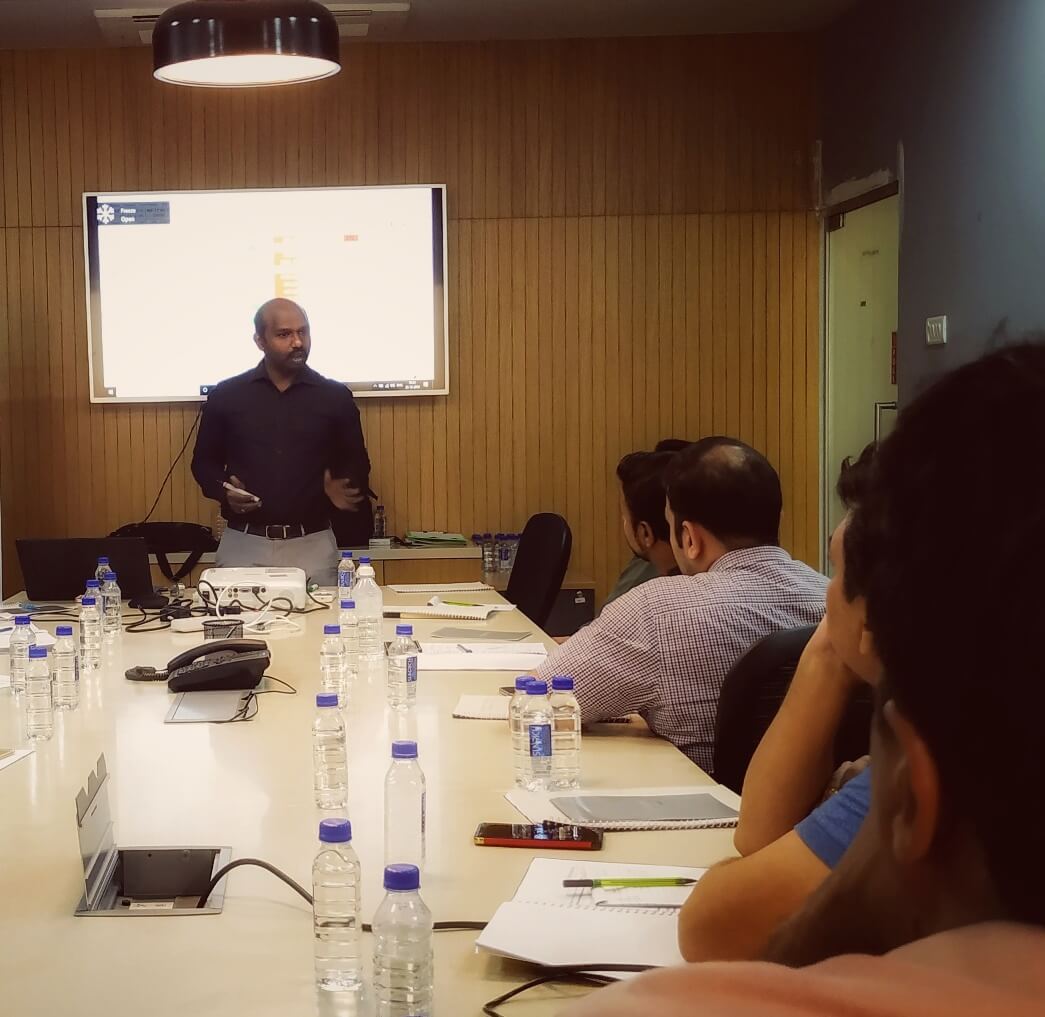 Complete Stock Market Course Bundle 
EQSIS ALL In One
Stock Market Training (2 Days + 30 Days) – Rs.6000
Technical Analysis Course (1 Day + 15 Days) – Rs.5000
Intraday Analysis Course (1 Day + 15 Days) – Rs.5000
Option Trading Course (1 Day + 30 Days) – Rs.5000
Value Investing Course (1 Day + 15 Days) – Rs.5000
Rs.26000 Rs.14000 (Save Rs.12000)
Starts on February 18, 2023
Classroom (Chennai) & Online

Our 5 in 1 course bundle offers significant price discount. Enrolling them together you save over Rs. 12000 from the base price 

By bundling the stock market courses it becomes mentoring. It helps us to evaluate your problems, keeps you motivated and push you little harder to reach your target. 
Why Learn Stock Trading With Us?
Backed by a research expert
Our stock market courses is curated by Mr.Valarmurugan who is a SEBI registered research analyst.
Over 3,000 students trained from us
We have trained people in all age groups, knowledge levels, and academic backgrounds.
5 Star Rated Stock Training Institute
Over 1700 participants have rated us with 5 stars at the various public portals.
Post-training support
EQSIS training doesn't stop after the initial training. Our post-training support can certainly benefit the participants.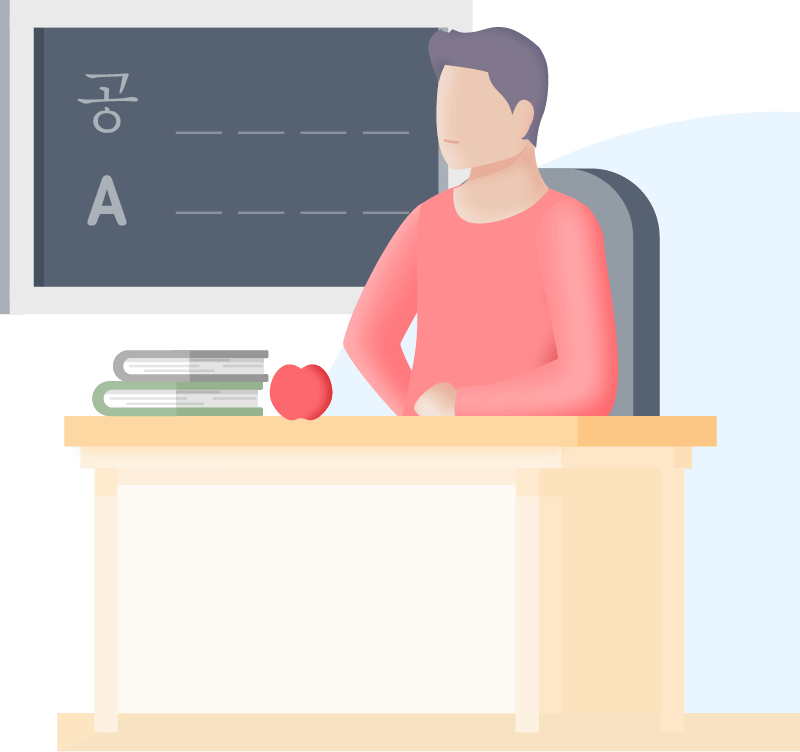 I am a beginner, can I join in EQSIS Stock Market Training Course?
Yes. Beginners, traders with less than 2 years of experience, and investors who wish to build portfolios can participate in this share market training. Although there is no age bar in learning, we recommend students who finished schooling or above to enroll.
Can I take more than one course at a time?
If you are new to stock market training and if you wish to learn them completely, we recommend that you you enroll in our complete stock market course bundle. This will give you roadmap and necessary guidance to master stock trading and analysis.
Any prerequisite to participate in stock market training at EQSIS?
It's standalone training. We need your interactive presence. You don't have to prepare anything in advance. Stationary, material, and food will be provided and are included in the course fees.
What language will be used to deliver the course content?
Basics understanding of English is required to grasp the content. But the audience can choose to ask questions in English or Tamil or Hindi.
Enrollment & Course Registration – FAQ
Can I reschedule after the registration?
Yes! You can change your training dates. But kindly provide us with the prior information about your availability.
What if I miss a specific course?
If you miss a program, you can attend on the next available date. We schedule new batches every month.
Will I get videos post-training to recollect?
Yes! We have dedicated videos for every course to recollect the concepts discussed during the class.
How hard is the post-training activity?
Each task and quiz is designed to ensure that you fully understand the concepts from the course. It takes 1 – 2 hours /day to complete.
Still, Have Questions?
Don't hesitate to reach out to us anytime