Hindustan Unilever near record high, expected to breach resistance
On the daily chart, the stock is on the verge of a breakout from a flag pattern and it has been stuck in the rangebound since Dec 2018 despite having a series of higher bottom formation.

An immediate support is seen at 1660 level, while an immediate resistance is at 1870 level. On the indicator front, the stock is well placed above its 21-days moving average.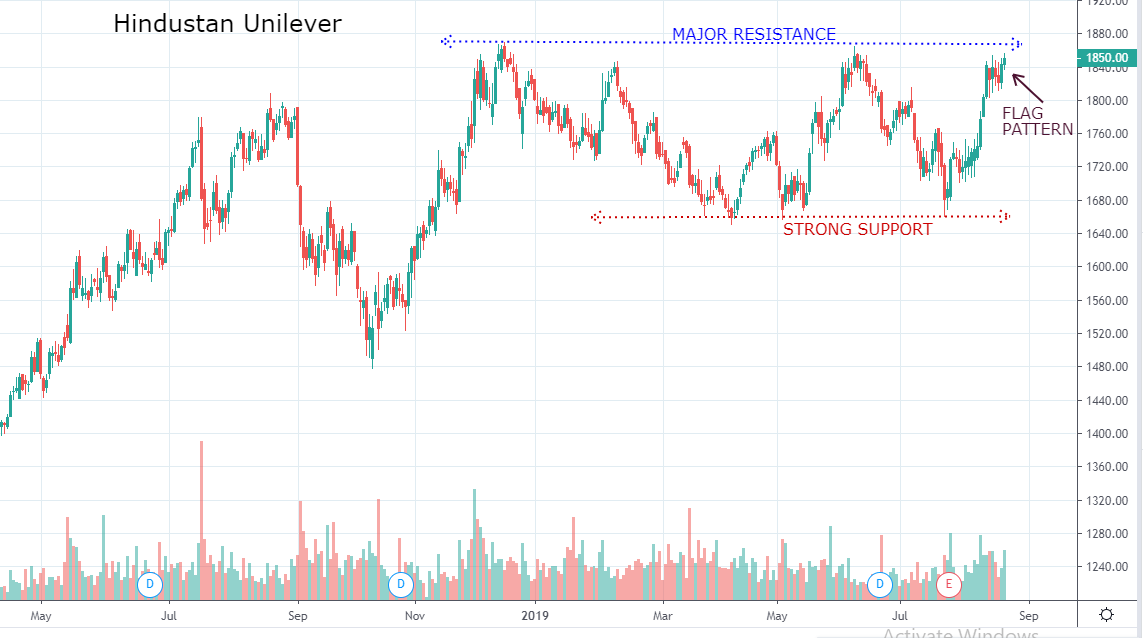 In the last 30days, the stock has closed higher by 10.25% meanwhile Nifty FMCG index has closed 1.10% lower. 

At present, the major resistance has been placed near at 1870 mark, the stock is expected to continue the rally further once crossed above 1870 level with high volume.