December Month Trading Surprises every Stock Traders Should Know
---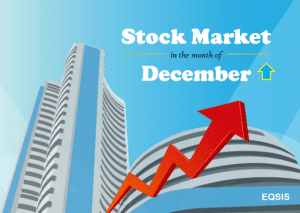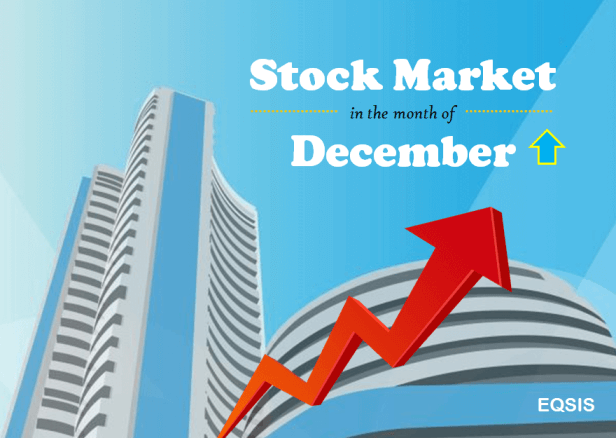 The quantitative analysis platform today provides stock traders the opportunity to review the performance of a trading system and evaluate its potential probability and efficiency. With all back to back surprises Indian market witnessed high volatility and Nov series ended on negative note. Now all eyes on December month series, this can be understood by reviewing the past performance
Now, to eliminate all the painful processes, an analytical data is provided, especially for many stock traders who are wondering what does the month of December awaits them.
In the fast-paced trading industry, timing is very critical and selecting the perfect time to trade can certainly add to the profit potential of a person. For those who still wonder whether or not December is their lucky month to trade, here are some facts to consider: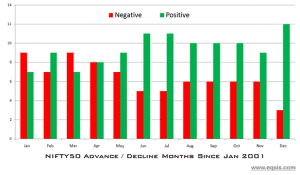 Since 2001, NIFTY had only three negative closing in the month of December.

Dec 2001 – Nifty Down by 0.8%
Dec 2011 – Nifty Down by 4.3%
Dec 2014 – Nifty Down by 3.6%

December Month average volatility is 3.33%, which is the lowest as against any of the other months. This means that the value in the month of December will not fluctuate dramatically.

During Last 15 observation, 3 times December month Nifty settled with the gains of over 5% and 2 times it managed to climb over 8%
The Best performing month when it comes to trading in the market is actually December. Additional reason is that post-summer months, and among them is the month of December, provide the ideal trading periods. This is because the market starts to rebound from the summer drought.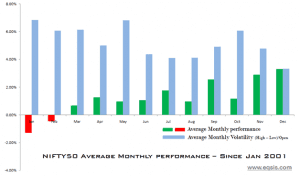 The Average gains during the December month is 3.31%
The Standard deviation of returns is lowest during the Dec month; Indicates reliability of average data.
January month proved to be the worst performing month with 9 declines versus 7 advances with the average loss of 1.30%
The Current Concerns for Indian Stock Traders:
The economy in India is actually the tenth largest economy in the world by nominal GDP and also the 4th largest by PPP (purchasing power parity). After a strong economic, the growth of the economy in the country progressed at a rapid pace. However, despite the fast growth in its economy, the country is still facing massive inequalities in income, malnutrition and high unemployment. There are also so many primary challenge that hurdle the capital market growth for investors.
In the same way, traders are experiencing challenges in the Indian market. Some of these concerns include the following:
Tension over LOC (India and Pakistan)
Short term liquidity crunch due to currency demonetization
Growing controversy among TATASONS Board
Poor monsoon
INR weakness against USD
The Global Markets were trading really high almost at all times
Despite these concerns, the world is experiencing problem with crude heading lower levels. However, such issue has actually been note to be favorable to India.
According to quantitative research results and data, December has been a better month to do trading than January, which contradicts two famous myths:
The January Effect and December Selloff
However, it is still crucial to conduct a thorough market research to be able to ensure great trading success. Kindly post your comments, observation, exception in the comment section.