BPCL is on the verge of a breakout
The stock has made a higher bottom higher top formation on the daily chart and currently trading near the previous top.

The stock has witnessed a high-volume bearish breakout on 5th oct 2018 but managed to fill the break down gap within a short span of time and experienced a strong rally from the low of 240 level. 
The stock has managed to consolidate despite high volume doji which appeared near resistance on 28th may 2019.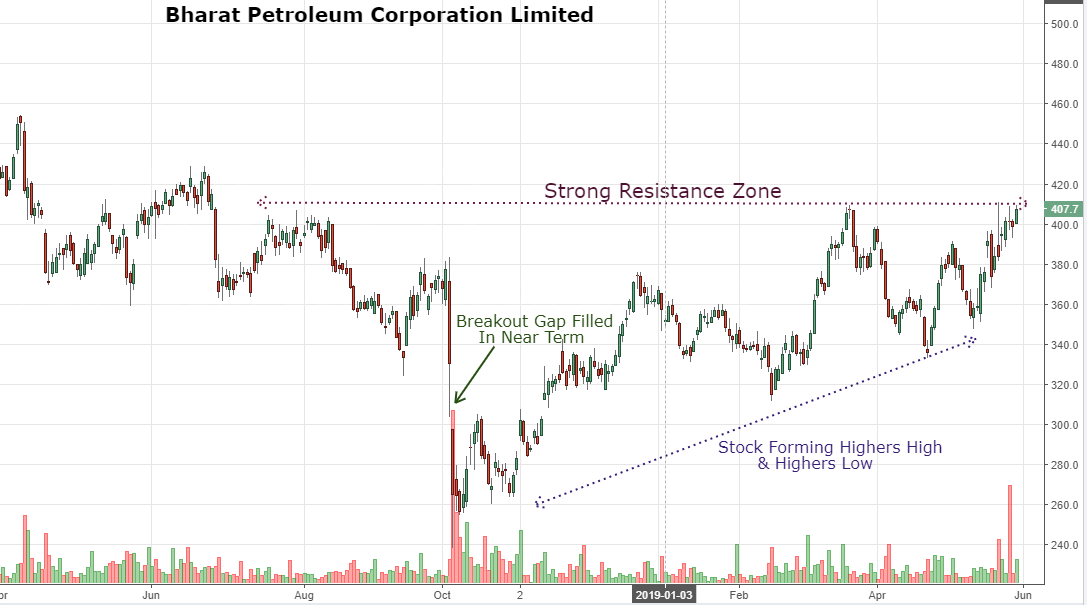 The immediate support is seen around 348 level and the next resistance zone for the stock will be around 430 level.

The stock price actions have indicated a positive bias with a rising trend which can take the stock to the new highs in the coming days.