Why 90% intraday traders lose money in the stock market?
Every person who is trading in stock market, wishes to earn handsome amount of money from the markets. The fact is that nearly 90% people lose money in stock market especially the once who are practicing intraday trading. The money lost by 90% of traders are earned by 10% of traders. There are various reasons why intraday traders lose money, let us discuss the major reasons below.
1). Failing to understand the market or company.
Most the intraday traders lose money in the stock market because they fail to understand the markets. They fail to understand the exact market movement and take wrong trading calls which make them lose money in their intraday trades. Thus following the market trend and doing proper analysis is very important for the success in intraday trades.
2). Playing with numbers.
It is a known fact that stock market is all about numbers and trading in stock market is a number game. You need to be very cautious when playing this number game, one wrong move and you lose some or all your money. Some people blindly follow the numbers and make their traders. Some time these numbers can be misleading and this would put your money in danger. Always analyze and trade with strong analysis.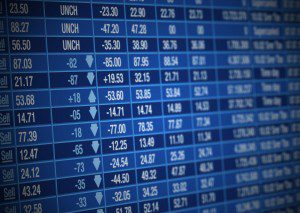 3). Poor money management skills.
Another major reason intraday trader loses money in stock market is because of poor money management skills. Poor money management skills can be like,
Putting all their money in single trade without taking calculated risks.

Taking too much leverage from their brokers, without doing personal analysis and blindly following their broker's decision on where to put their money.
4). Going by tips blindly.
Almost every broker gives some trading tips and stock tips to their clients. Some of the traders follow these tips blindly and take trading calls based on the tips. Before following trading tips the intraday trader must always make their personal analysis for the stocks and then take trading decisions.
5). Failing to track global markets.
For an intraday trader it is very important to track the Indian markets as well as the global markets. The performance of global markets does influence the movement of Indian markets. For an intraday trader in the morning he must track the Asian markets, in the afternoon he must track the European market, and in the night he must track the US markets.
6). Speculating on news and events.
Stock market does have an impact of news and events but only after the news or the event has been announced. Some intraday traders make advanced trades and try to speculate the markets based on the upcoming news. This is a double edged sword and can be very risky.
7). Resistance to place stop loss.
Many intraday traders trade without setting the stop loss, which indicates that on a particular trade they have not calculated the amount of loss they are ready to incur. Placing stop loss means you have calculated your losses and this the safest way to trade in the stock market to minimize the losses.
The above are the major reasons why intraday traders lose money in the stock market. If you are too an intraday trader and making the above mistakes then you still have time, you can correct and start making some money on your trades.  We at EQSIS provide professional training on Stock trading and analysis for beginners. Learn from EQSIS and make your intraday trades successful.
Feel free to comment your views and contribute to this blog post. 
Summary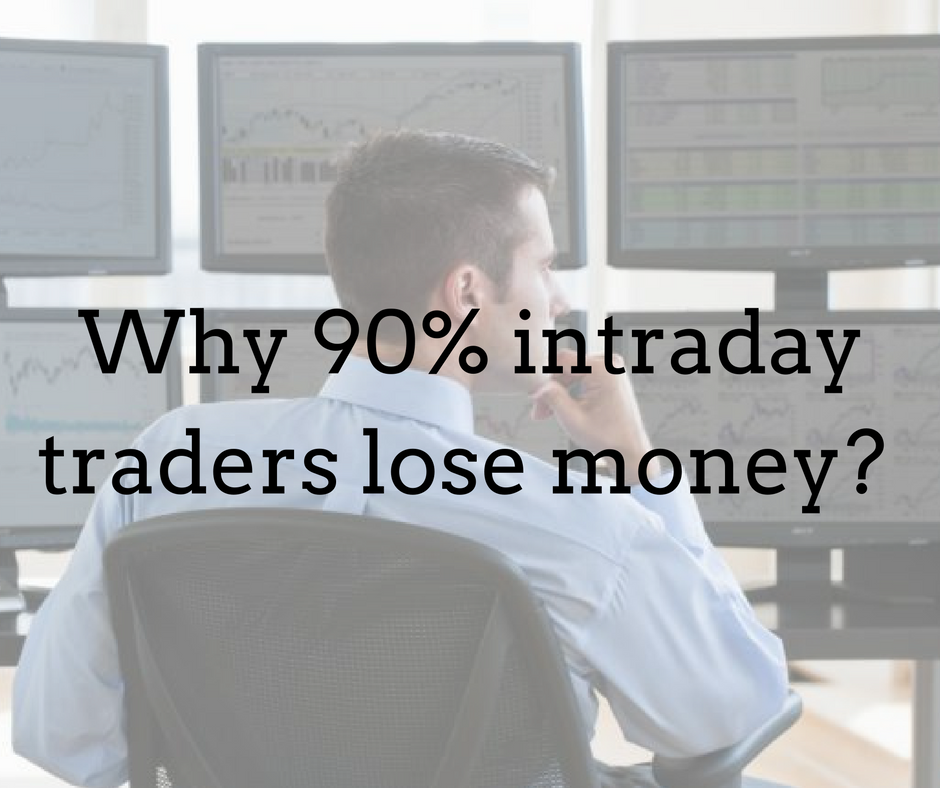 Article Name
Why 90% intraday traders lose money in the stock market?
Description
The money lost by 90% of traders are earned by 10% of traders. There are various reasons why intraday traders lose money
Author
Publisher Name
Publisher Logo