Titan hits new all-time high; strongly bullish in near term
Titan has been in a flying mode over the last couple of days, touching a fresh all time high of 1074 on 5th Feb 2019.
The stock moved past the resistance with the appearance of high volume breakout gap on 4th Feb 2019.

In the daily chart, despite the high volume Doji this stock managed to close comfortably above the previous high which indicates the buyer strength.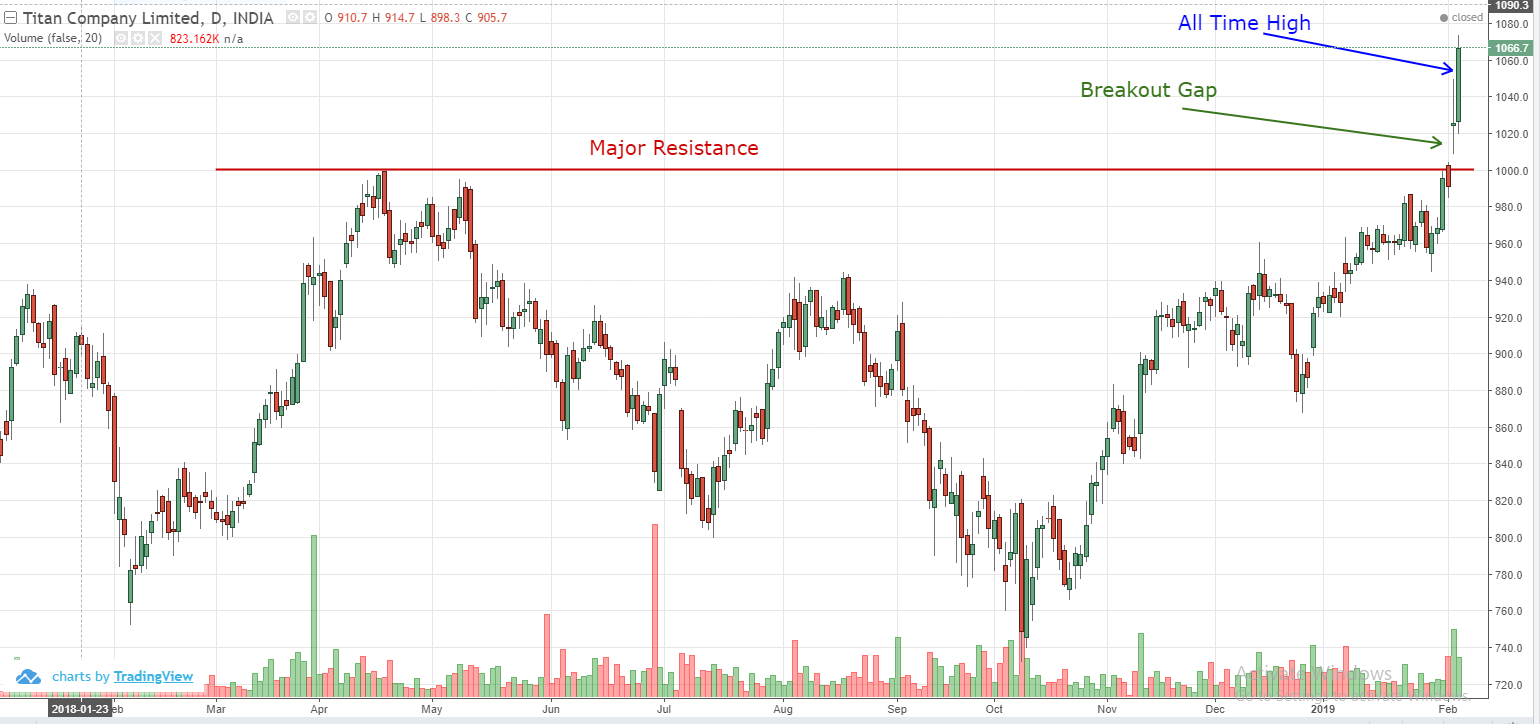 The major support for the stock is placed at 950 level.

The stock is well placed above the 21-day moving average line.

The recent developments in the stock suggest strong positive momentum in coming weeks.