A spine-tingling impulsive week for traders; corrective position withholding stock markets
---
Two back to back surprises, traders remain clueless; mixed reaction seen across the markets.
Demonetization of higher denomination Indian currency – an unexpected historic move by Indian government

Presidential US elections followed by trump's exhilarating win
Global Equity markets witnessed V shaped rally during last week, but Indian market have lost a significant portion of it recovery on Friday session. The Nifty50 Closed the week 1.63% down ending at 8296 points where experts say that traders may avoid creating long positions.
All eyes on Indians Daring Move
No doubt it is a bold move and it indicates the current government stance against parallel economy. But the impact is yet to see
What can be expected?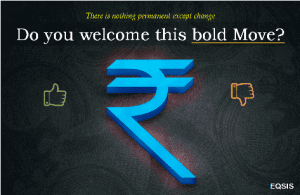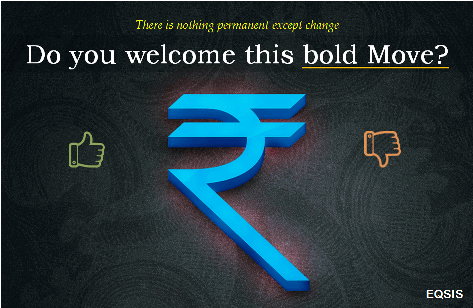 This will eradicate significant portion unaccounted money kept in INR with high volume
Since the demonetized denominations were common among majorities of public, inconvenience is expected in short term.
The Plot: Mysterious government move would make amateur unaccounted money holders to react and it could lead into surge of corporate deposits into bank. Later it could help government agencies to audit such firm.
To improvise the accounted move, government may increase limits to a common deductibles with proper billing and bank transactions.
All the above are good signs for banks as the increased money flow would keep them busy, but government may put some restriction on charges levied by banks such as Minimum Account balance, maintenance charges, card transaction charges etc.
On the other hand, if the realization of unaccounted money is insignificant. Then it could leads into liquidity crunch for short term.
This current measure may not have any impact on generation of unaccounted, fake and corrupt money. Moreover it may not disturb the other form of unaccounted assets such as Gold, real assets and foreign currency reserves. But our prime minister may have some undisclosed plan; hence it is too early to speculate.
Post your views at the below comment section
What happened in Indian Equity markets in last week?
Indian Markets under-performed the global markets.
Mixed performance seen across the sectors; Banks and Metals gained meanwhile Real Estate sector witnessed weakness.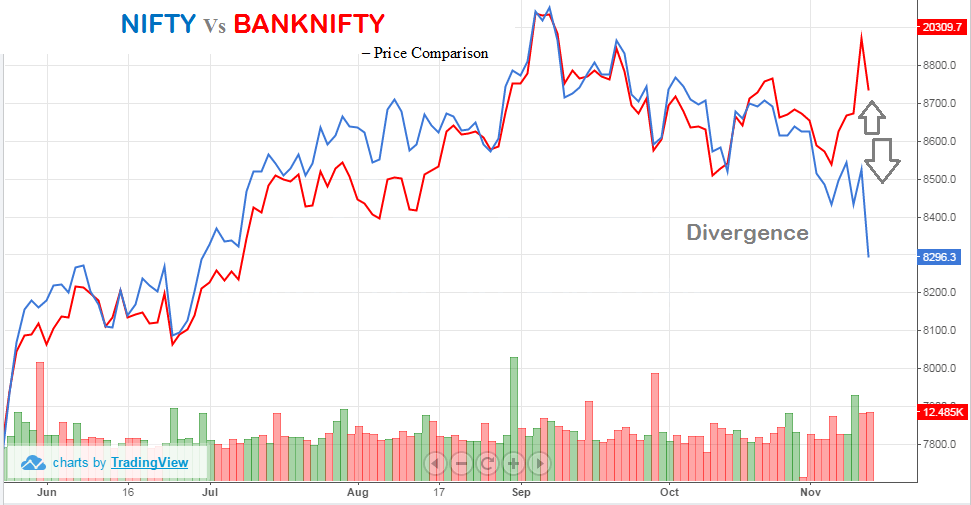 Derivative Market Fund Flow:
The stronger hands have reduced long position ahead of long weekends meanwhile retail trader added long positions. Among Index Option, BANKNIFTY 19500 PUT and NIFTY 8000 PUT seems to have an aggressive buyer interest. Although ICICIBANK and TATASTEEL were outperforming the broader market, we could see some short position added by stronger hand in former and long unwinding in later one. ASIANPAINTS and HINDPETRO gained significant open interest meanwhile FII were added short position in stock future segment.
Some notable bulk and block deals in last week:
LT spotted on bulk and block deal list, State Bank of India bought 56,55,000 shares of LT at Rs.1, 415.58 on Nov 4, 2016
BNP PARIBAS bought 224274 CEAT shares around 1228 levels; Technical support seen around 1200 levels
On 3rd Nov IDFC PREMIER EQUITY FUND sold over 27 lakh shares of REDINGTON at an average price of Rs.99.26; Meanwhile it is currently placed nearer to its crucial support zone.
Summary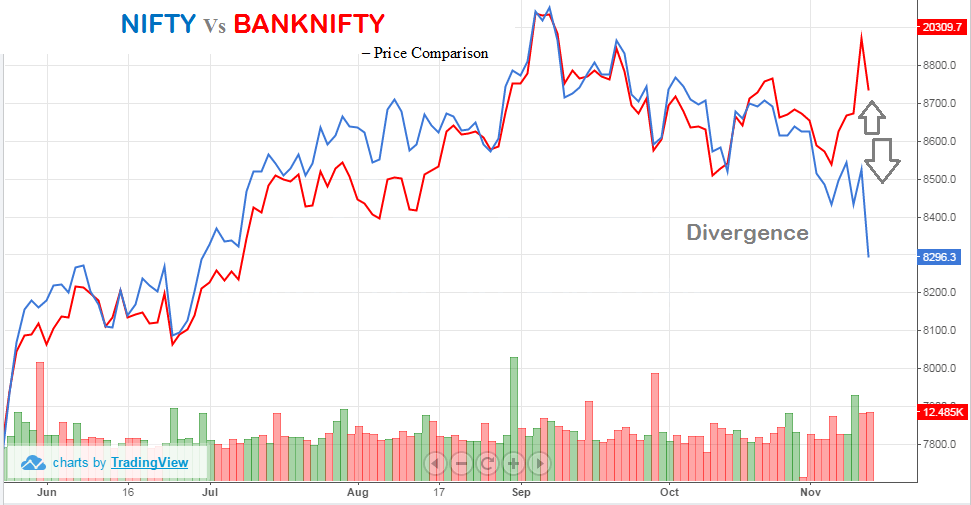 Article Name
Stock Market Weekly Update - 13 November 2016
Description
Two back to back surprises, traders remain clueless; mixed reaction seen across the markets.
Author
Publisher Name
Publisher Logo