Daily stock market update for 1 September
Nifty ended near to its crucial resistance zone 9950 on the expiry day. Nifty gained 33 points on the expiry day in bullish bias. The early trade and the mid-session of day was highly choppy, market was trading within the 9850-9900 range. The closing session gained momentum pushing Nifty above the range. Nifty ended in just below one of the major resistance level (9950).Traders can consider creating long position only above the resistance level.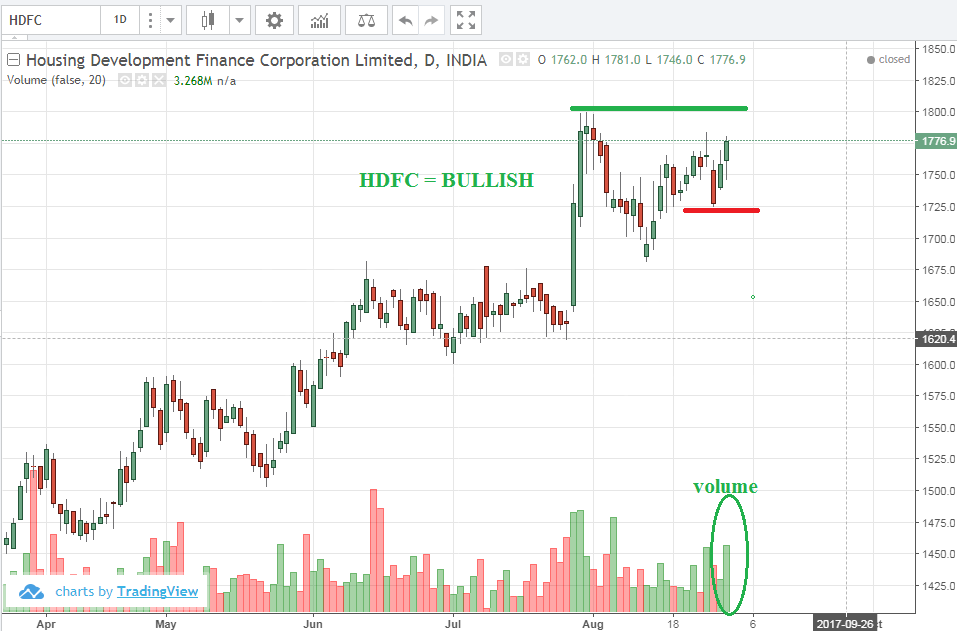 Sectors
The overall market ended bullish but the indexes sentiment was uncoordinated .REALITY, ENERGY, IT, MNC are the sectors which ended with a considerable gain in today's movement. Weakness witnessed in most of the stocks which belong to Health cares. PHARMA sector bleeds, METALS sector ended with an inconsiderable loss.
3 top stocks to watch tomorrow
OIL & GAS stocks soared high, petroleum stocks edged high as the oil prices are expected to raise.
WIPRO witnessed adequate volume in this trading session and ended at 299.10. The stock buying interest is witnessed by the uncovered gap. The resistance of the stock prevails at 310 level.
RELIANCE opened with a gap up. RELIANCE is heading higher for consistently 2 days. The bullish dominance in the stock is witnessed by the unfilled gap. The support falls near 1530 range where as the resistance prevails at 1665 level.
HDFC gained 1%; the volume the stock is consistently heading higher for two consequent days .The support falls at 1720 range where as the resistance lies at 1800 level. We suggest for a bullish breakout. The stock is currently settled below its resistance level.
Comment your top stocks to watch tomorrow below