Nifty shy away from 10,000 levels: showed up as DOJI at the closing bell. Trader's eyes are on Nifty's 10k level. Indian bench mark index Nifty today ended with a Doji pattern. It indicates intense quarrel on pricing between bulls and bears in the market but still Nifty is proceeding in a bullish trend. Expecting a sideways movement upcoming, traders are recommended to hold their position until the gap (9820-9845) remains open.
Sector
REALTY, IT and METALS sectors are among the top performer in the sectors. NIFTY BANKING had a sluggish day so as Nifty. Currently, it settled above its historical high. FMCG sector bleeds as the only loser among the sector by 1.70% as ITC dragged it down.
5 Stocks to watch for trading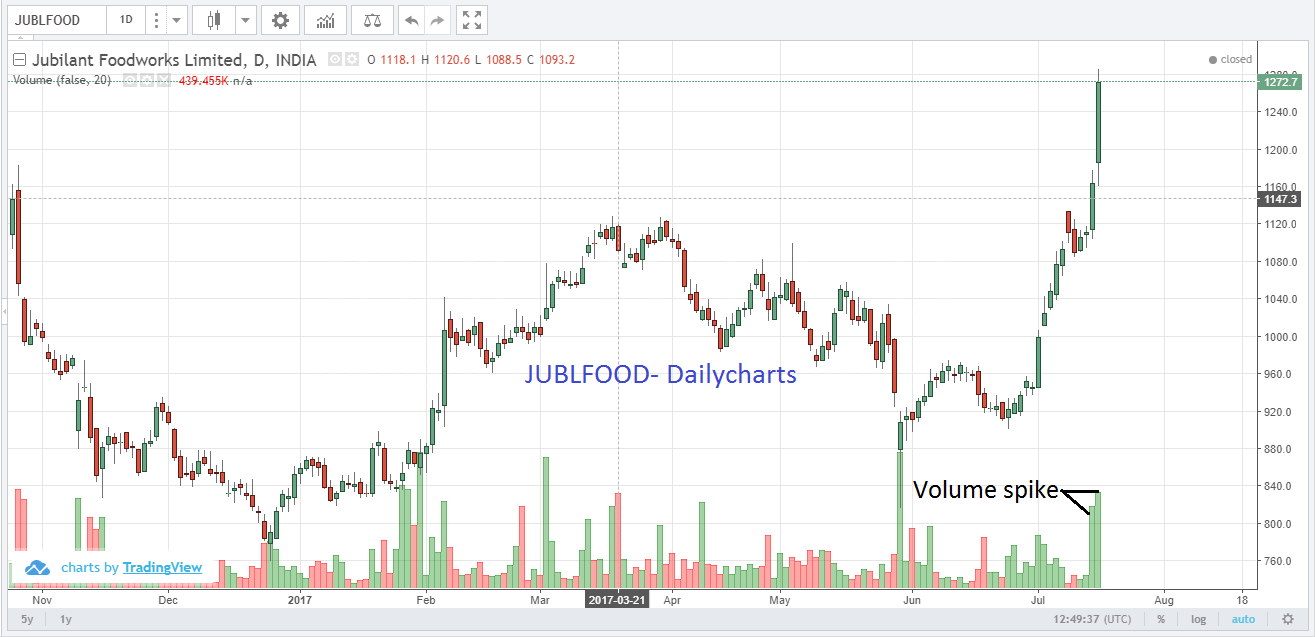 JUBLFOOD surged by 9.28% and finished at Rs. 1272.7. Trading volume increased by 1382 percent. It gives an impression of bullish trend formation. It is continuously climbing for 3 days with flag formation.  The underlying trend has become positive and long positions are advisable on corrections.
KTKBANK plunged by 4.28% and closed at Rs.158.65. Trading volume rose by 113 percent on Monday. It is likely to witness negative breakout. Derivative traders were aggressive in adding short positions. Open interest gained by 8.48 %.
ITC dipped by 3.56% and ended at Rs.325.15. The breakout gap was completely filled in today's session. Surprisingly 68% of the trades gone for delivery. The technical indicator RSI indicates overbought scenario. It is trading inside the trading range. The Support is seen around 306 and resistance is seen around 350.
ADANIPORTS volume increased by 69 percent on Monday. Impressively 62% of the trades are deliverable volume. It indicates bullish breakout. This stock is currently settled above the recent resistance zone. We see short term support around 360.
BIOCON volume spiked by 147 percent in last trading day. However, most of the trades are settled intraday. It signals bullish trend formation. It is regularly heading higher levels for 4 days. The unfilled gap signals the strength of the prevailing bulls.
share your views on stocks to buy tomorrow.
Summary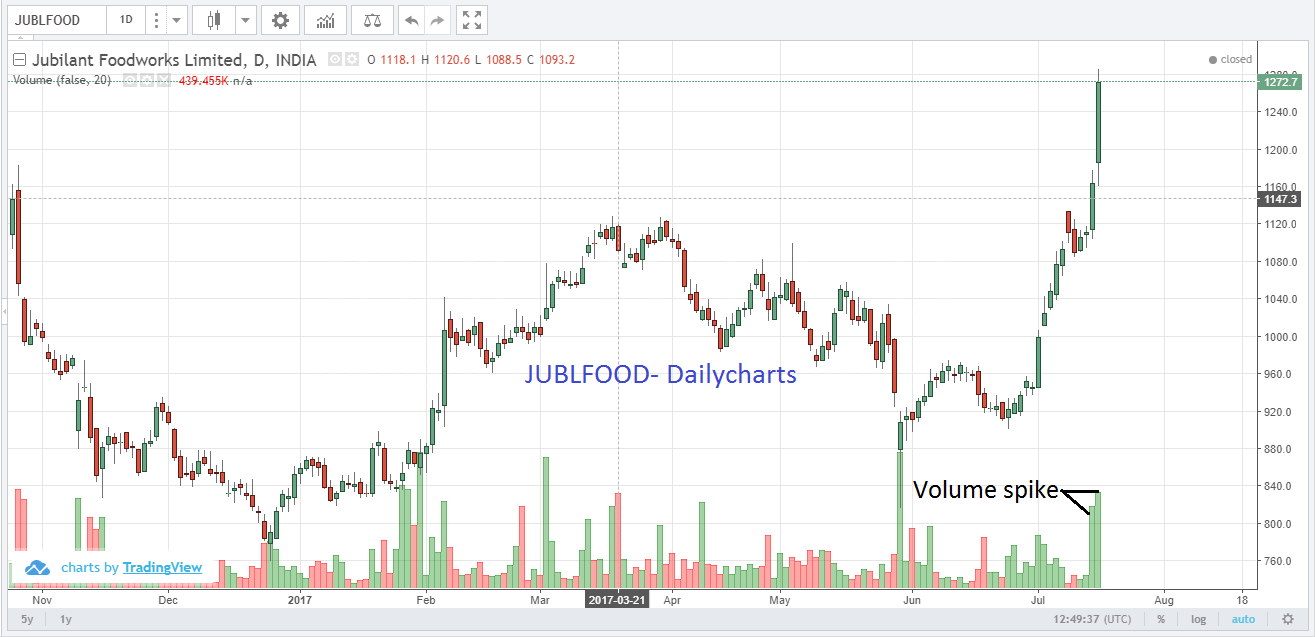 Article Name
Daily share market update for 18 July
Description
Get the daily share market update for 18 July on EQSIS. Read our complete analysis to know about the stocks to buy and share to watch tomorrow.
Author
Publisher Name
Publisher Logo